Center stage, on-mic,
and in the middle of what's happening
Showcase your talents with an Erggo profile. Find great collaborators. Blog to fans and communities. Participate in hosted events.
Profiles not websites
For many people, a website is like a mailbox in the woods. It exists, but no one can find it.
Erggo profiles let people know you're there. Your customizable profile is part of a talent network, a destination where others can discover, search, and share.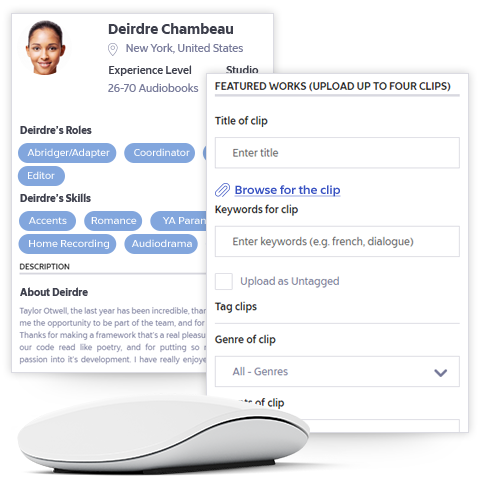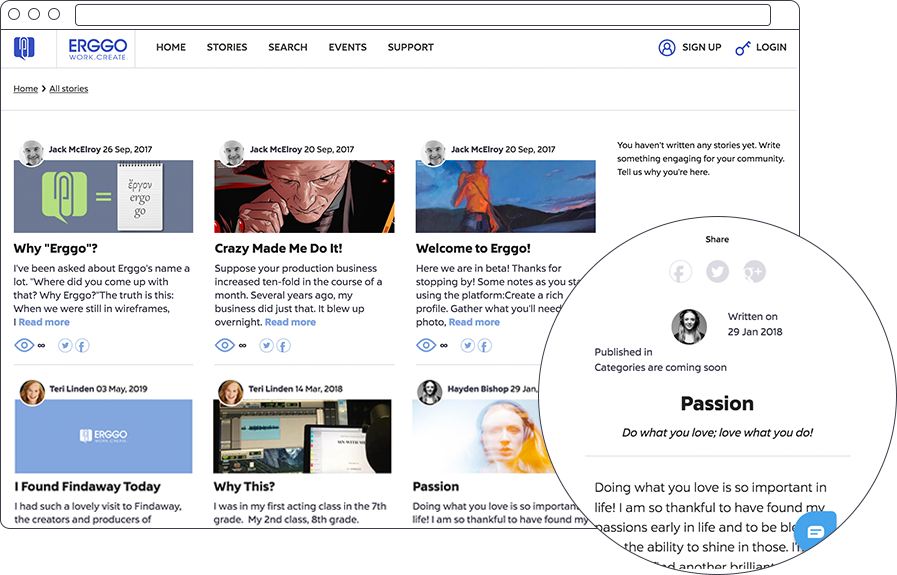 The power of stories
Erggo Stories puts a stylish blogging editor in your hands. Build communities and brands. Get your readers to engage. Post videos and podcasts. Start dialogues, and extend your reach.
Host your own events
Generate excitement for your business or brand.
Erggo creates subscription-only virtual events. Whether it's a casting call, contest, webinar, or talent speed-dating panel, your Erggo event will be worth attending.

Erggo distills more than twenty years of experience into the tool I've always wanted. Join us in building a community of users and an ever-stronger platform.